We would like to introduce you to our speakers for the upcoming STEER / TXOGA Energy Summit on May 31st. Leading up to the event, we'll post each speaker's bio from their company website so you can get acquainted with the great talent and leadership that will grace the stage.
---
Lyle Larson
Texas Representative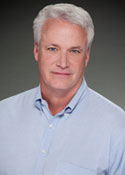 Lyle Larson is a lifelong resident of the San Antonio area. Born and raised in northern Bexar County, he grew up helping his parents and four brothers and sisters on their family farm. A product of the North East Independent School District, Rep. Larson graduated from MacArthur High School in 1977. He earned a Bachelor of Business Administration from Texas A&M University in 1981. Directly after graduation, Rep. Larson worked first for Nalco Chemical Company and subsequently for Johnson & Johnson, distributing surgical equipment. For the last 28 years, Rep. Larson has owned and operated a small business in San Antonio.
First elected in 1991, Rep. Larson served as San Antonio City Councilman, District 10 for 2 terms and as Bexar County Commissioner, Pct. 3 from 1997-2008. In 2010, Rep. Larson was elected State Representative for District 122, earning more votes than any other state representative candidate in Texas. During his freshman session, Rep. Larson was selected one of three "Rookies of the Year" by the Texas Tribune, out of 37 new members. Rep. Larson was reelected to a third term in 2014, again earning the most votes of the 150 members of the Texas House.
Currently, Rep. Larson serves on the House Natural Resources Committee; the Culture, Recreation and Tourism Committee; the General Investigating and Ethics Committee, the Calendars Committee; and as the Chairman of the Texas Republican Representative Campaign Committee.
Rep. Larson is committed to working to secure Texas's water future. Over the course of the last 5 years, he has traveled across the state to meet with individuals involved in water policy and planning. Since 2011, Rep. Larson has visited 49 groundwater conservation districts, 12 river authorities, all large public utilities, and several other municipalities and water districts.
During the 84th Legislative Session, Rep. Larson worked alongside his colleagues to pass a conservative, balanced budget that funds the core functions of state government while increasing transparency and ending budget gimmickry. He assisted in the passage of legislation that helps secure the border, reforms the state's education system, provides significant tax relief, and increases funding for transportation without raising taxes. A longtime advocate of ending diversions from dedicated revenue sources, Rep. Larson led the effort to restore integrity and transparency in the state's budget by ending diversions of state park funding. With the passage of House Bill 158, Texas's iconic park system will be enjoyed by generations of Texans to come.
A proven fiscal conservative, Rep. Larson has a long history of protecting taxpayers in Bexar County. While serving on the Commissioners Court, Rep. Larson led the effort to lower the tax rate 7 times during his 12 years in office, saving taxpayers over $150 million. In 2005, he led the Court to freeze property taxes for seniors and the disabled. The lone Republican on the Court, Rep. Larson voted against and refused to accept pay raises, saving taxpayers more than $300,000.
Rep. Larson previously served as Chairman of the San Antonio Military Transformation Task Force, the San Antonio – Bexar County Metropolitan Planning Organization, the Alamo Area Council of Governments, and the Greater San Antonio Crime Commission. Larson was named Outstanding Young San Antonian by the San Antonio Jaycees in 1996.
Rep. Larson is an avid bass fisherman and quail hunter.
---
For a full list of speakers and for more information, be sure to visit our recent STEER/TXOGA Energy Summit post.
Please share this event with your friends, family members, and colleagues in the San Antonio
area. More details will be released soon, so register today to secure your seat at this important
event!
REGISTER NOW: www.sanantonioenergysummit.com
Bookmark our website, signup for our FREE newsletter and follow us on Facebook and Twitter for updates about the oil and gas industry.