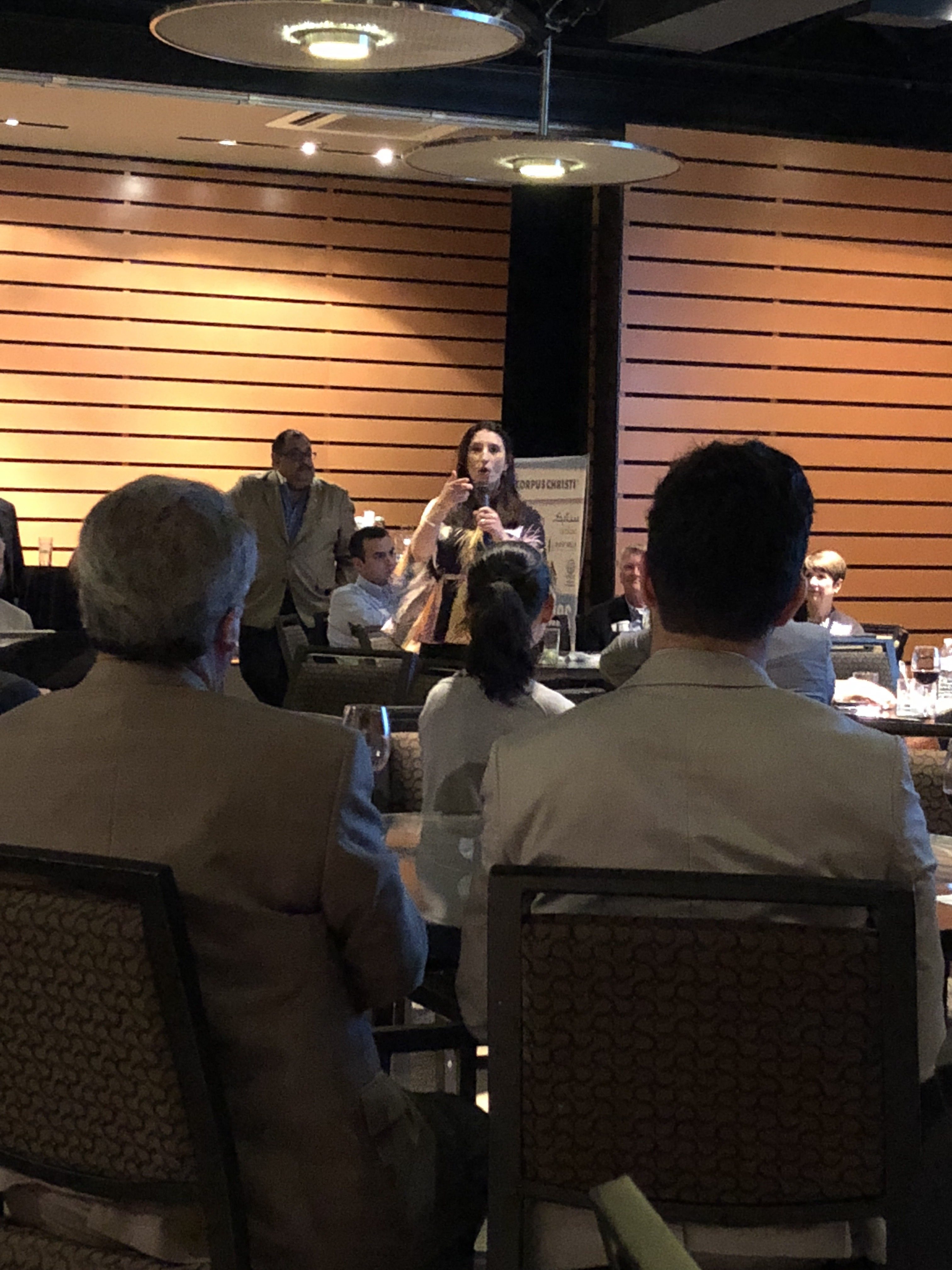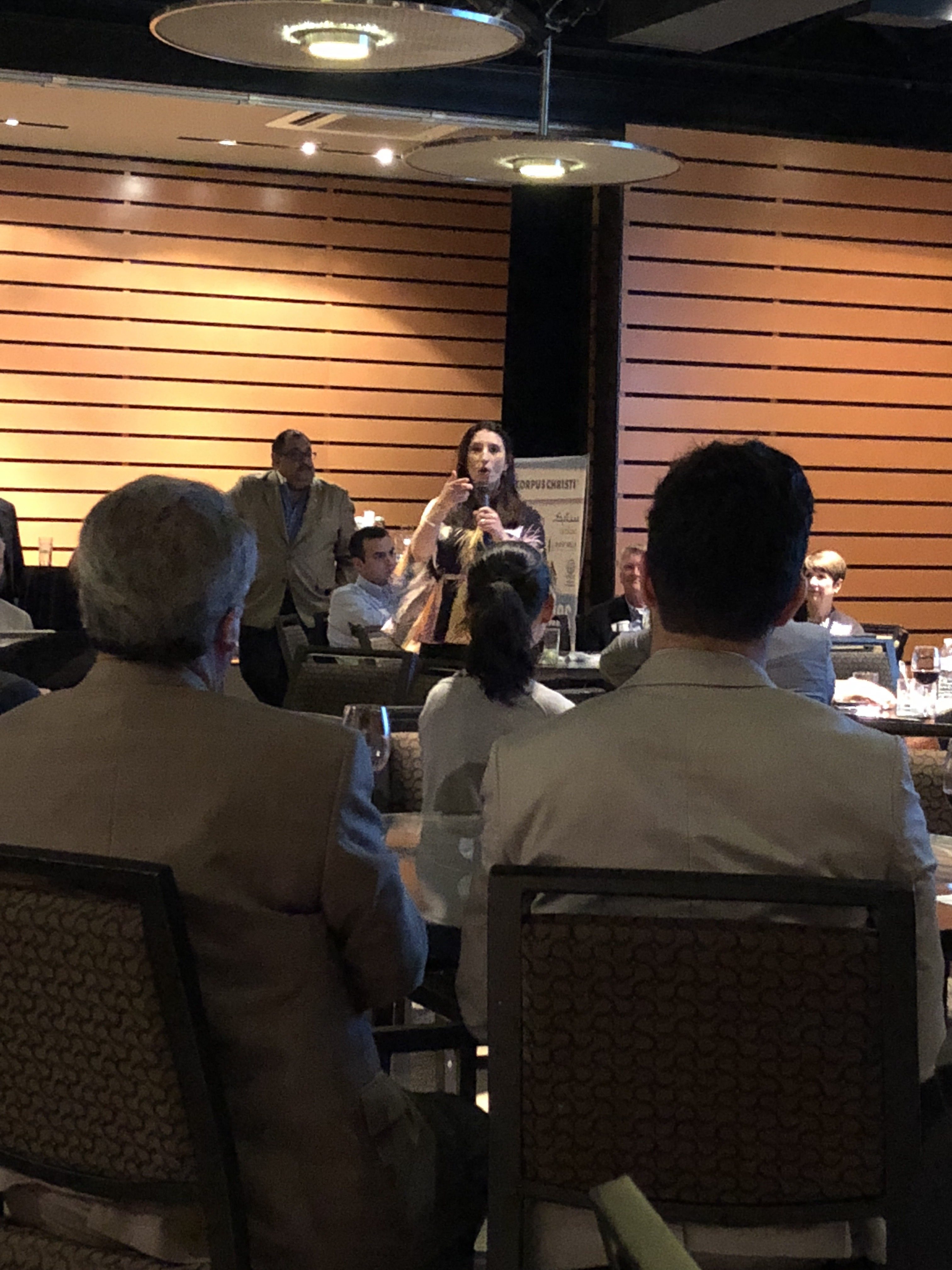 On Thursday, March 15, Port Corpus Christi staff and Port Commission members hosted a RAPPORT event which STEER attended in San Antonio at The Studio in the historic Pearl Brewery. RAPPORT, a new town-hall series which was started in 2017, is an opportunity for the exchange of ideas, and an opportunity to learn more about what is going on at the Energy Port of the Americas. Port Corpus Christi is a major economic driver in South Texas and the epicenter of an energy and industrial development renaissance.
Thus far, forums were held in Portland, Texas, in Corpus Christi at the Del Mar College Center for Economic Development, and on North Padre Island. At RAPPORT San Antonio, Port Corpus Christi invited the San Antonio business community to explore and discuss how the business community and the Port can work together to do more for local businesses.
In addition to discussions on business partnerships, Port Corpus Christi was able to give an update on plans to deepen and widen the Port Corpus Christi ship channel and the new Harbor Bridge.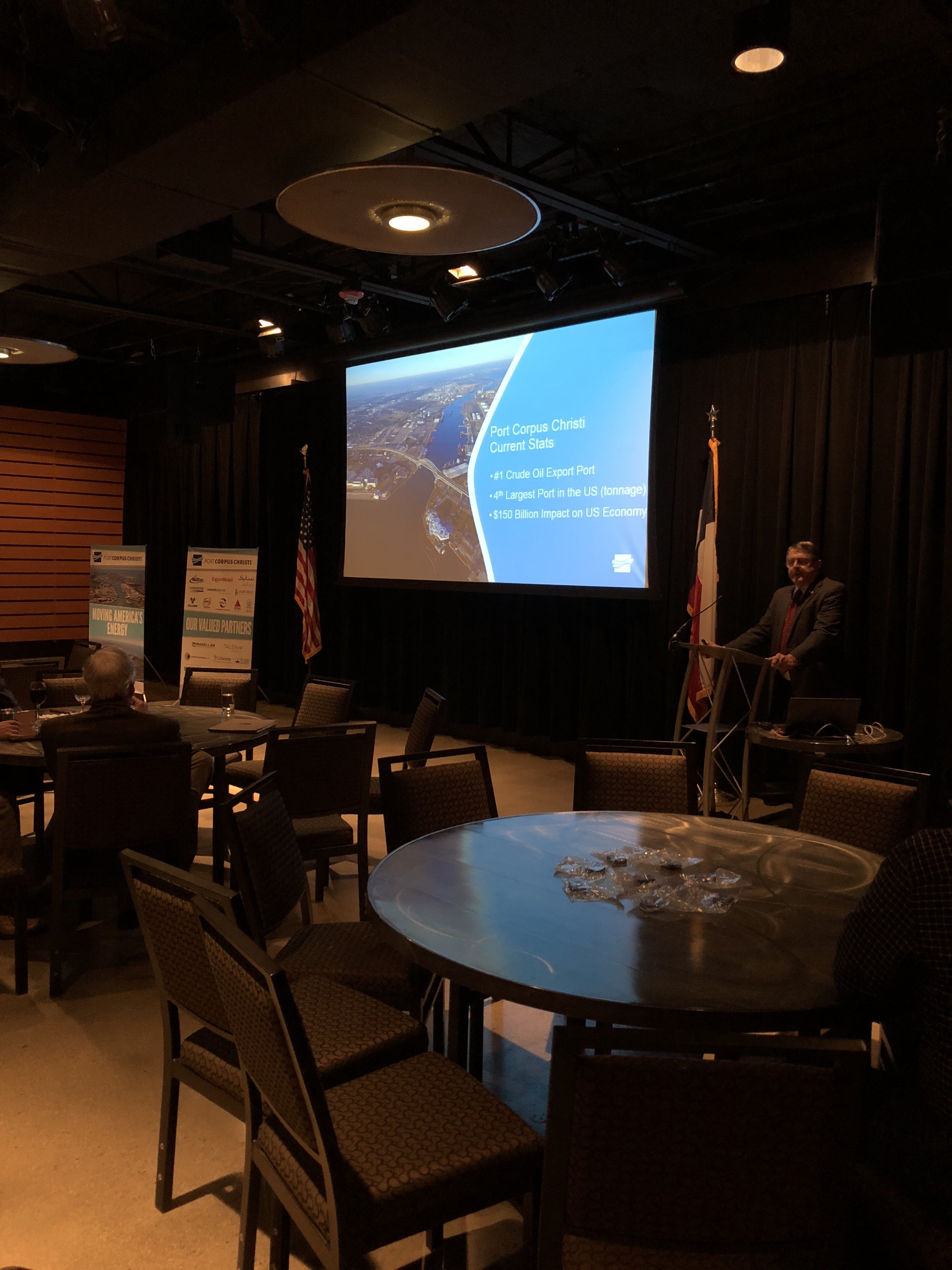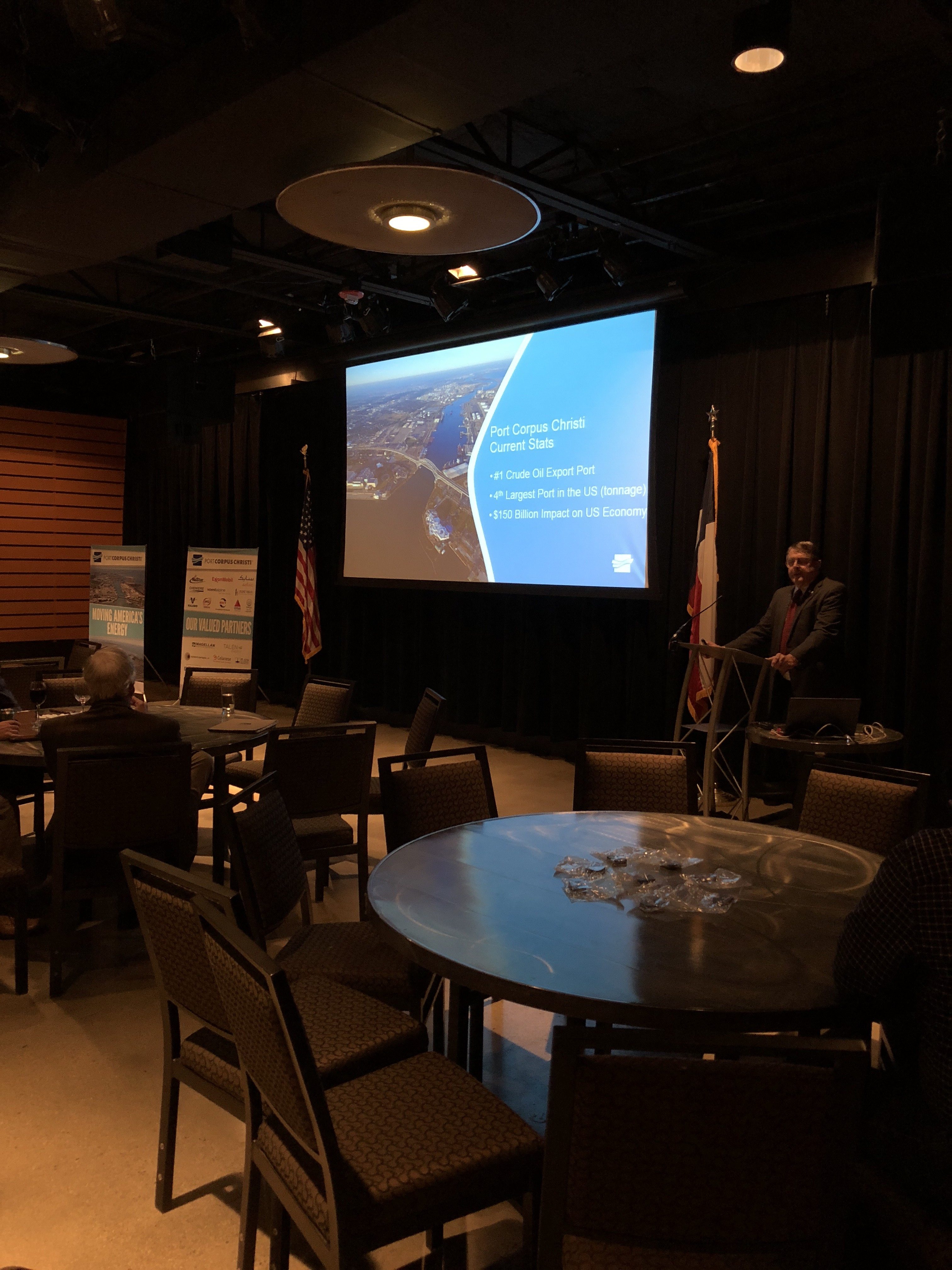 As the fourth largest seaport in the U.S. by tonnage and the largest U.S. produced crude export port in the United States, Port Corpus Christi's plans to deepen and widen the existing ship channel will have enormous effects on the region, Texas and United States. It is estimated that $150 billion in economic activity will be gained by the project, currently approved by the U.S. Army Corps of Engineers (USACE) and recently added to President Trump's FY 2019 budget. Additionally, the Channel Improvement Project will garner $20 billion in economic activity for Texas, $4.7 billion in personal income, $353 million in state and local taxes and produce 80,000 port-related jobs. To fund this project, $50 billion in privately funded industrial projects are underway currently at the Port of Corpus Christi.
The project totals at $327 million (USACE share $225 million/Port Corpus Christi $102 million). It is estimated to add nearly $35 billion annually in additional goods value exports while reducing the ballooning trade deficit and will provide over $100 million in annual transportation cost savings, not including the transportation cost savings associated with crude oil exports.
Learn more about this project in the video below:
The (new) Harbor Bridge Project, totaling over $900 million, broke ground in 2017 and is expected to be completed in 2021. The new bridge will be the longest cable-stayed suspension bridge in the Western Hemisphere and will have a 100-year lifespan. The bridge height clearance will increase from 138 feet to 205 feet once when the new bridge is completed and the old bridge demolished.
Both the Channel Improvement Project and the new Harbor Bridge Project will allow the passage of the largest Panama Canal-compliant super-tankers into the Port of Corpus Christi ship channel.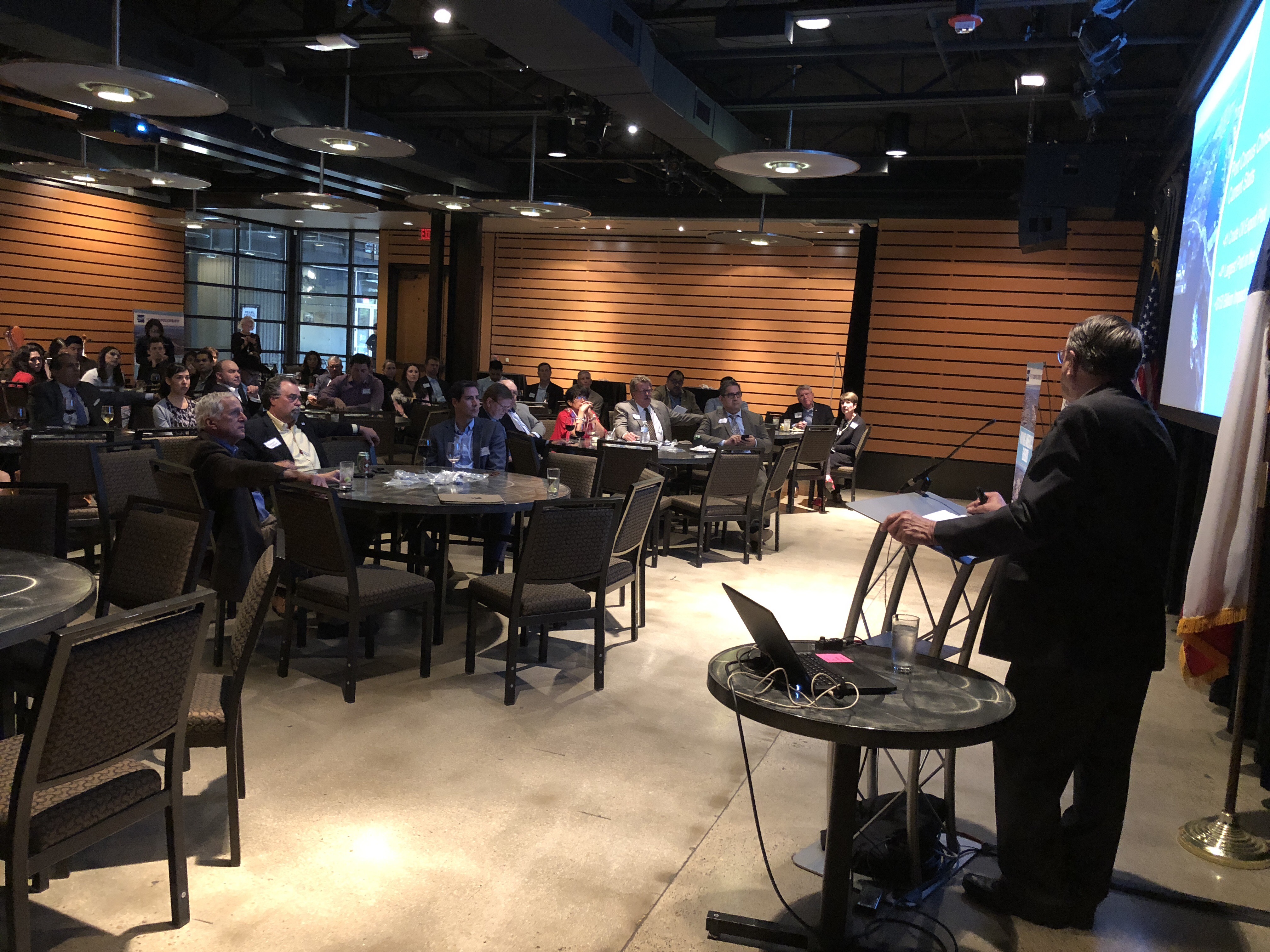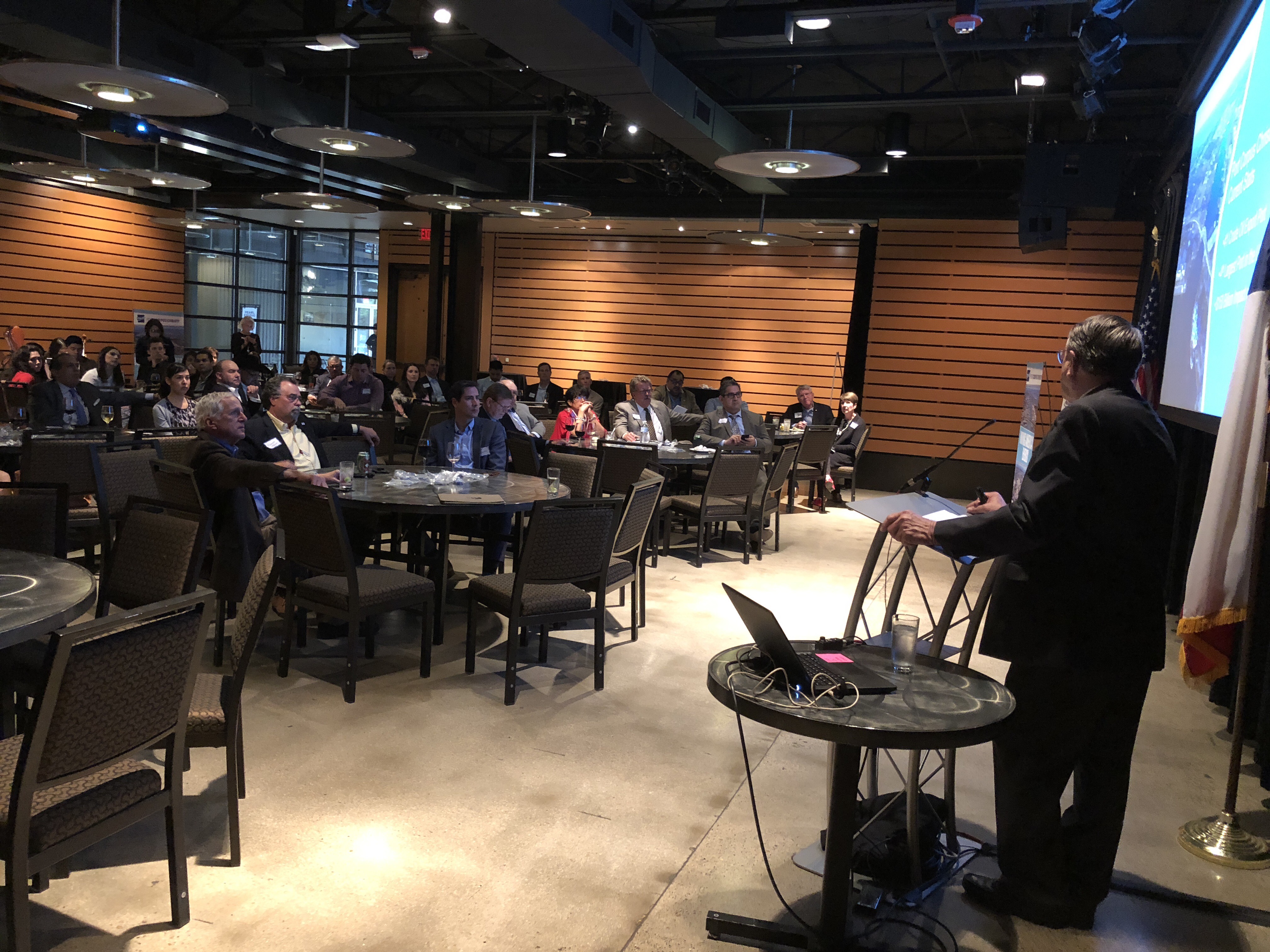 Several Port customers based in San Antonio support Mexico's fast growing market for diesel, gasoline, and other fuels. The energy reform in Mexico creates opportunities for producers and exporters of refined petroleum products as well as providers of effective marine and railroad logistics solutions to customers in Mexico. Similarly, steel industry companies with offices in San Antonio are exporting commodities from Port Corpus Christi via railroad to the steel industry in Mexico. This regional economic partnership is a good example of NAFTA success.
South Texas is a major supplier of fuels through a vast railroad and pipeline network, and by water to Mexico's demand centers. Mexico is San Antonio's second largest trading partner for exports. Oil and gas products top the list of exported commodities.
RAPPORT San Antonio was sponsored by the San Antonio Hispanic Chamber of Commerce, STEER, San Antonio Chamber of Commerce, AEM Energy Committee, and SHALE Magazine.
Learn more about RAPPORT here.