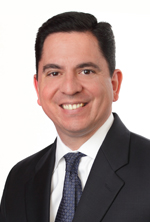 As an organization, STEER (the South Texas Energy and Economic Roundtable) works to ensure that the Eagle Ford Shale's energy resources are developed in a manner that is mutually beneficial to the oil and gas industry as well as the communities of South Texas. The Texas Gulf Coast has an opportunity for this type of successful partnership today.
ExxonMobil and SABIC are in the final site selection stage to build a multi-billion dollar plastics manufacturing facility along the Texas Gulf Coast. This project is a once in a lifetime opportunity for the region to create high paying jobs and increase the tax base for area communities and school districts.  South Texas has been blessed with the benefits from the Eagle Ford Shale and this project will utilize natural gas from neighboring counties.  The economic development and jobs created along the gulf coast has transformed the region.  As a region, we cannot afford to turn away 600 permanent jobs with annual salaries of $90,000 and $72 billion of economic gains to the state and local communities.
The oil and gas industry makes safety and environmental sustainability a priority. Both ExxonMobil and SABIC are industry leaders when it comes to safety and protecting the environment. The protection of the environment and the safety of those working and living near the facility during all phases of the project is of the utmost importance to ExxonMobil and SABIC. Together, these companies will deploy the best technology available to protect the public health, safety and the surrounding environment.
ExxonMobil and SABIC are committed to open communication with the community, informing them on project progression and making positive contributions to the quality of life in the area.  This industry has a proven track record of coming together and working with community stakeholders to ensure that all concerns are alleviated.
As a region that is built upon the technologically driven oil and natural gas industry, I urge South Texans to embrace this opportunity. We must work together to ensure future tax revenue, secure job opportunities and sustain the economic growth that the industry has brought to South Texas.
Photo: Getty Images