We would like to introduce you to our speakers for the upcoming STEER / TXOGA Energy Summit on May 31st. Leading up to the event, we'll post each speaker's bio from their company website so you can get acquainted with the great talent and leadership that will grace the stage.
---
Barbara Gervin-Hawkins
Texas Representative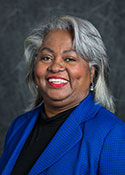 Barbara Gervin-Hawkins is the state representative for Texas' 120th House District, which includes parts of San Antonio and Converse, and encompasses Windcrest and Kirby.
A leader in her community since 1981, Barbara is a passionate educator and businesswoman and brings these skills with her to the Texas House. She serves as the Special Projects Coordinator of the George Gervin Youth Center, and is a co-founder of the Gervin Academy, a charter school serving over 1,500 students throughout Bexar County. Barbara holds certifications as a principal and a middle school math teacher.
As the superintendent of the Gervin Academy Barbara has helped over 1,000 high school drop outs attain their diplomas. As a business owner, she has completed over $50 million dollars in brick and mortar projects, created over 130 quality affordable housing units, and developed a $15 million dollar annual operating budget that provides extensive wrap around services to people most in need.
Overall, Barbara has brought in over $180 million dollars to the San Antonio community, employed 193 people, and trained leaders throughout the community. She is a member of the San Antonio Women's Hall of Fame, and a Who's Who of San Antonio.
Before Barbara was elected to the Texas House, she served as a Zoning Commissioner for the City of San Antonio representing District 2. She has served on numerous boards including the Greater San Antonio Chamber of Commerce, Rotary International, the Ella Austin Community Center, and the Casey Family Program for homeless youth.
In 2016, she was elected to the Texas House of Representatives. She serves on the Criminal Jurisprudence, Culture, Recreation, and Tourism, and Rules and Resolutions Committees, as well as the Criminal Jurisprudence – Asset Forfeiture Subcommittee.
Barbara is a proud mother of two grown sons, Robert and Nathan, both of whom have their Masters degrees. She is a longtime member of Mount Zion First Baptist Church in San Antonio. Barbara is one of six children born to Mrs. Geraldine Gervin. Her older brother is NBA Hall of Famer George "Iceman" Gervin. She graduated from Martin Luther King High School and earned a Bachelor of Arts Degree in Business Administration at Eastern Michigan University. She also holds a Masters of Arts degree in Education from Our Lady of the Lake University, where she is currently pursuing her doctoral degree in Leadership Studies.
Originally, from Detroit, Michigan, Barbara has lived in Texas for 37 years and is the champion of the people of District 120. She is passionate about reforming our criminal justice system, and improving the relationship between the police and the community. Barbara is working to pass bills to protect the most vulnerable members of our community. She cares deeply about education and wants to give schools the support they need to help our kids succeed. She is also working to pass legislation that will help create jobs and get people back to work.
Barbara's guiding political philosophy is that she was elected to help people and to improve her community. She takes her role as an elected official seriously and will fight tirelessly to represent the people of District 120 in the Texas House.
---
For a full list of speakers and for more information, be sure to visit our recent STEER/TXOGA Energy Summit post.
Please share this event with your friends, family members, and colleagues in the San Antonio
area. More details will be released soon, so register today to secure your seat at this important
event!
REGISTER NOW: www.sanantonioenergysummit.com
Bookmark our website, signup for our FREE newsletter and follow us on Facebook and Twitter for updates about the oil and gas industry.