Shale-A- Brate Good Times!
It's hard to believe, but it was ten years ago, October 21, 2008, that the Eagle Ford was discovered by the Petrohawk Energy Corporation. To celebrate that momentous occasion in our state's history, the San Antonio Business Journal, in partnership with the South Texas Energy & Economic Roundtable (STEER) and the Houston Business Journal, will be hosting a luncheon and forum where we'll look at the past, present and future of the Eagle Ford Shale.
PANELISTS
Corey Grindal
Senior Vice President of Gas Supply, Cheniere Energy Inc.
Omar Garcia
Chief External Affairs Officer, Port Corpus Christi
Leodoro Martinez
Chairman, Eagle Ford Consortium
TENATIVE SCHEDULE OF EVENTS:
11:30 a.m. Registration & Networking
11:45 a.m. -11:55 a.m. Welcome
Noon – 12:20 p.m. Lunch
12:20 p.m. 12:50 p.m. Panel Discussion Moderated by Sergio Chapa
12:50 p.m.- 1 p.m. Ceremonial Cake Cutting
Interested in sponsoring this event? 
Contact LEnglish@bizjournals.com
Questions about this event? 
Contact Swest@bizjournals.com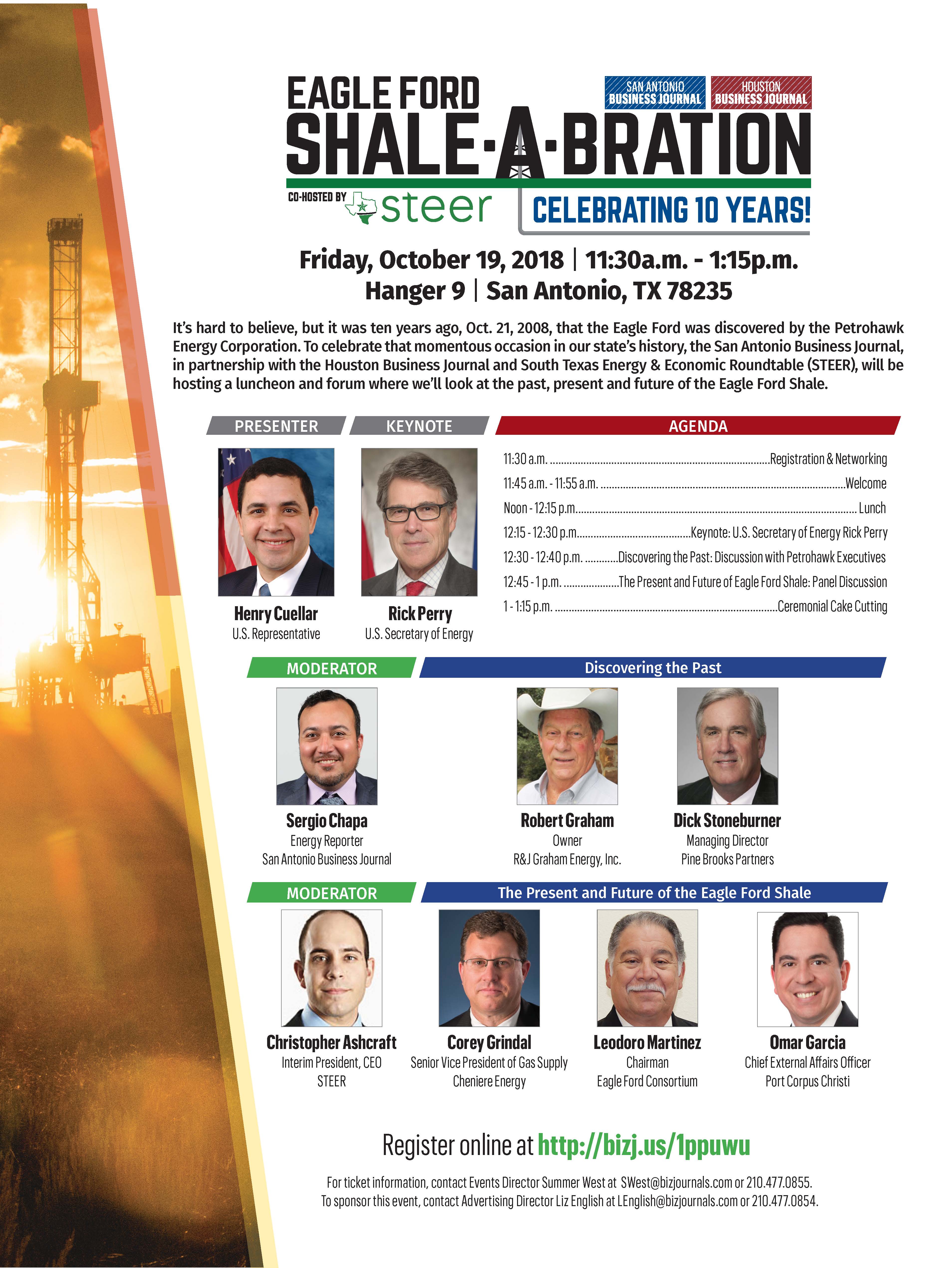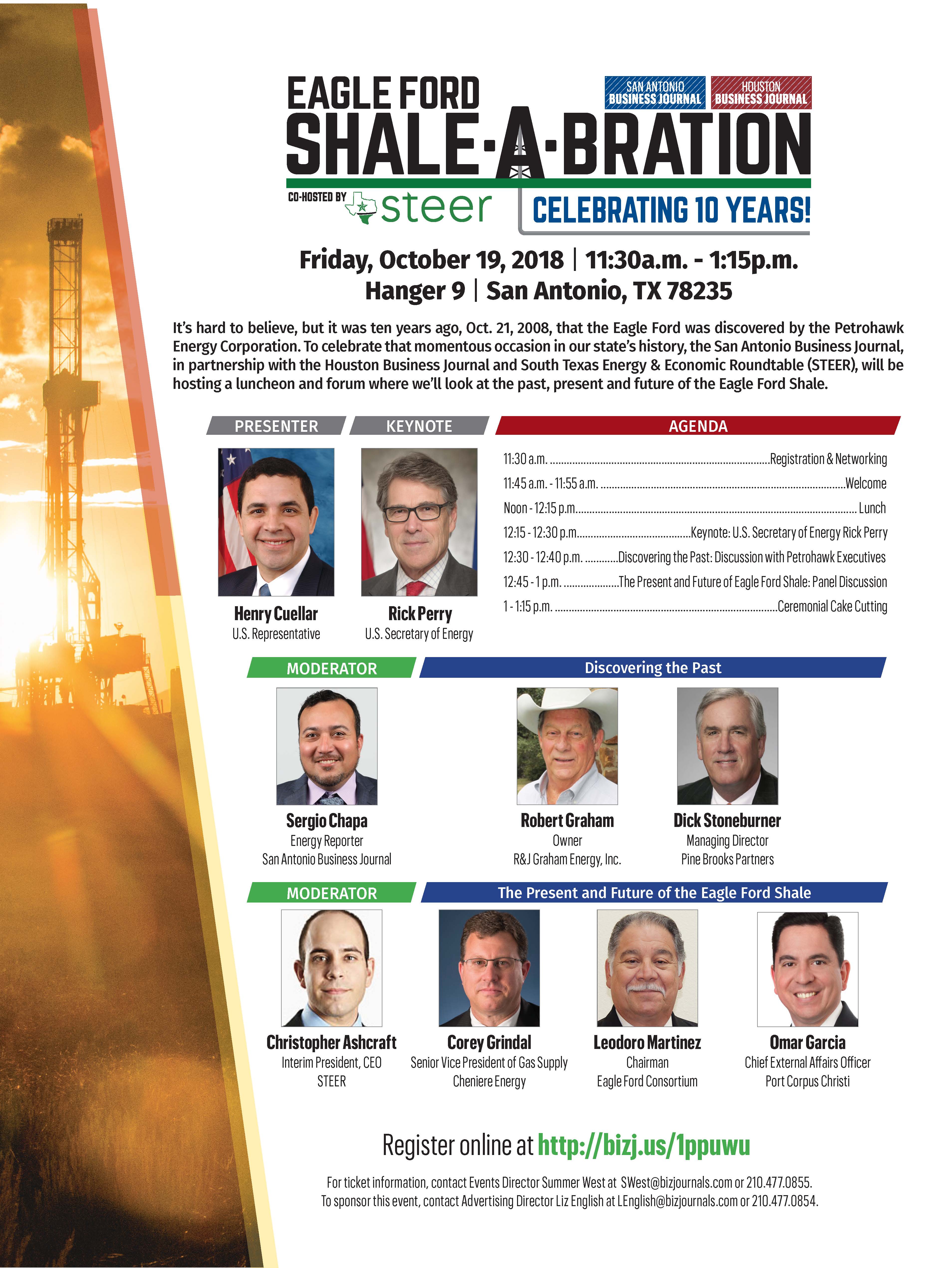 ---
We'd like to take the time to thank Senator John Cornyn for recognizing the Eagle Ford Shale-A-Bration Event on October 19th. You don't want to miss this forum featuring special guests U.S. Secretary of Energy Rick Perry along with U.S. Congressman Henry Cuellar (TX-28). Register here http://bizj.us/1ppyos
JOHN CORNYN | EAGLE FORD SHALE-A-BRATION

We'd like to take the time to thank Senator John Cornyn for recognizing the Eagle Ford Shale-A-Bration Event on October 19th. You don't want to miss this forum featuring special guests U.S. Secretary of Energy Rick Perry along with U.S. Congressman Henry Cuellar (TX-28). Register here http://bizj.us/1ppyos

Posted by San Antonio Business Journal on Thursday, October 4, 2018