Shaping the Next Generation through Brave Parenting
Featuring Speaker: Kelly Newcom
We are thinking outside of the box of professional development, and embarking on a quick lesson in personal development. Are you a parent, grandparent, aunt, uncle or care deeply about children? If so, you may want to join us to learn more about Brave Parenting. Kelly Newcom will share her professional expertise in equipping parents with the practical knowledge of the current issues, trends, apps, etc. affecting the character of children today and also empower you with realistic and relevant next steps that can be applied immediately. Parents will no longer need to limit or restrict media from a place of fear but rather from the strong foundation of character development. Please join us to learn more.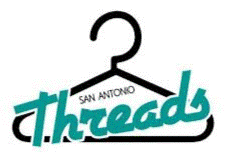 For this event, we are partnering with San Antonio Threads:
San Antonio Threads serves a target age group of 12-21 years of age; to include teens in foster care, teens that have aged out of foster care, homeless teens, or otherwise deserving teens. Their mission is simple: to provide NEW clothes for FREE to deserving teens through a safe and nurturing shopping experience. Their gift of time and clothing to teens throughout Bexar County is life-changing!
Backpack Drive –  We are asking everyone who attends this event to please either donate a new backpack or $10 at the door. 
All donations will directly support San Antonio Threads and the teen community that it serves.  In addition, WEN-South Texas and our member/partner, South Texas Energy and Economic Roundtable (STEER), will work with San Antonio Threads to provide educational materials to the teens about the energy industry and how it serves them now and will continue to serve them in the future.
When: August 30, 2018 11:30am-1:00pm
Where: Valero Energy Corporation
One Valero Way
San Antonio, TX 78249
Cost: WEN Members – $20
Guests: Non-WEN Members – $30
Please be sure to register by August 28.